Tachograph Offences, Drivers' Hours and Card-Pulling: An Essential Guide for HGV and PSV Drivers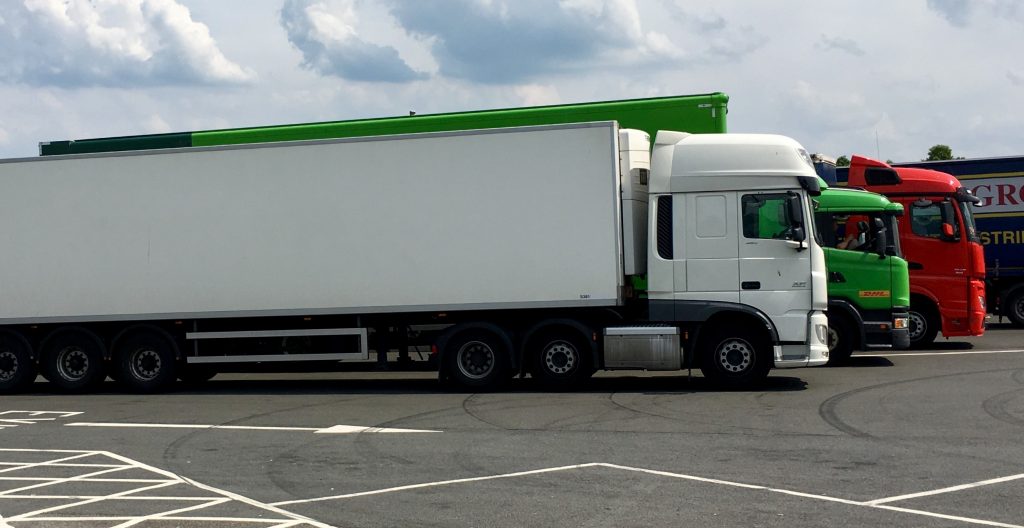 For many years the tachograph system has been central to the European haulage industry. Without it, the enforcement agencies (DVSA / police / Office of the Traffic Commissioner) would have no reliable or practical way of policing the rules on working time and drivers' hours.
But what happens when a driver uses the tachograph system incorrectly, or worse still, when the rules are deliberately broken? Missing mileage, card pulling, forging of tachograph data – all will very quickly land drivers and their employers in hot water.
Below are 7 things all HGV and PSV drivers should know about tachograph offences
1) You can be Prosecuted
Every year across the UK, large numbers of HGV and PSV drivers are prosecuted for not complying with the rules on drivers' hours. As a general rule, the more serious the allegation, the more likely you are to end up before the criminal courts. A driver who has committed a number of minor, isolated infringements can expect to be treated differently to a driver responsible for widespread and deliberate tachograph manipulation. Some of the more serious drivers' hours offences (e.g. deliberately pulling a card or using someone else's card) can result in of imprisonment.
2) The DVSA (VOSA) will Investigate
Tachograph offences are quite specialised. In most cases it will be the role of the DVSA (formerly known as VOSA) to investigate tachograph offences. Whilst DVSA officers do not generally have the power of arrest, they do have the power to question and seize evidence, and it can be a criminal offence to obstruct them in their investigations. They can also call upon the arrest powers of the police if they need to.
If they suspect you of having committed tachograph offences, they will usually want to interview you under caution. This is their opportunity to ask you questions, record your answers, and use what you say as evidence in any future prosecution. Because of this, it is always advisable to instruct a transport lawyer to advise you and be present in the interview with you. Before the interview starts, your lawyer can often find out for you what the interview is about, and what the evidence against you is. This process is known as "advanced disclosure." Your lawyer will take full instructions from you, advise you on how to approach the interview, and be present throughout the questioning itself.
To find out more about interviews under caution, read our article "Being Interviewed by the DVSA – 5 Things You Need to Know."
3) They will want to see your Vehicle Unit and Driver Card
If you are suspected of committing tachograph offences, the key evidence the DVSA will usually want to see will be your vehicle unit and your driver card downloads. They may also want to look at your worksheets, any tachograph printouts you have, and any other evidence they think is relevant. They will analyse this information to see whether you have complied with your drivers' hours and the working time directive.
4) You may be Summonsed to Court
After making their enquiries the DVSA may choose to charge you. If this happens, you can expect to receive a summons to appear before your local Magistrates Court. If you can, you should have a transport lawyer present to represent you. They will be able to:
discuss the evidence with you
advise you on the potential defences
take your instructions
liaise with the prosecution on your behalf
make submissions on your behalf to the Magistrates to try to get you the best result
prepare your case and represent you at trial in either the Magistrates or Crown Courts
For more on being summoned to court for a road transport offence, click here.
5) You may face a Driver Conduct Hearing
Even if your matter does not go to court, you may still find yourself called to a Driver Conduct Hearing before the Traffic Commissioner. The Traffic Commissioner will expect you to explain how any tachograph infringements occurred, and what the surrounding circumstances were. They will then decide what action to take, if any, against your HGV licence. This can include suspension or revocation of licence. Unsurprising many choose to have a transport lawyer present to represent them as their livelihood is at stake
6) Attempts to Deceive are taken Very Seriously
Just as with any other offence, no two tachograph offences are the same. Deception offences are taken particularly seriously. These can include:
Deliberate card-pulling to hide insufficient rests / breaks
Attempts to falsify drivers' hours records
Interference with the tachograph unit
Using some else's drivers card
Offences of this kind often carry a sentence of imprisonment.
7) Get Legal Advice Today – Initial Consultation Free
Tachograph offences are taken very seriously by the criminal courts and by the Traffic Commissioner. If you are being investigated for tachograph crimes, make sure you contact a transport lawyer straight away. At Smith Bowyer Clarke Road Transport Lawyers, our solicitors and barristers are specialists in tachograph offences, DVSA interviews, criminal defence, and driver conduct hearings before the Traffic Commissioner.
Our fixed fees to represent a driver/operator at interview start at £250. For more information speak to one of our lawyers today.
This entry was posted in
Tachograph Offences
and tagged
Crown Court
,
Driver Conduct Hearing
,
Drivers Hours
,
DVSA
,
HGV
,
Law
,
Lorry
,
Magistrates Court
,
Police
,
Prosecution
,
Solicitor
,
tachograph
,
Traffic Commissioner
,
Transport Lawyer
,
VOSA
. Bookmark the
permalink
. Follow any comments here with the
RSS feed for this post
. Both comments and trackbacks are currently closed.