10 Clear Warning Signs That You Are Not Compliant!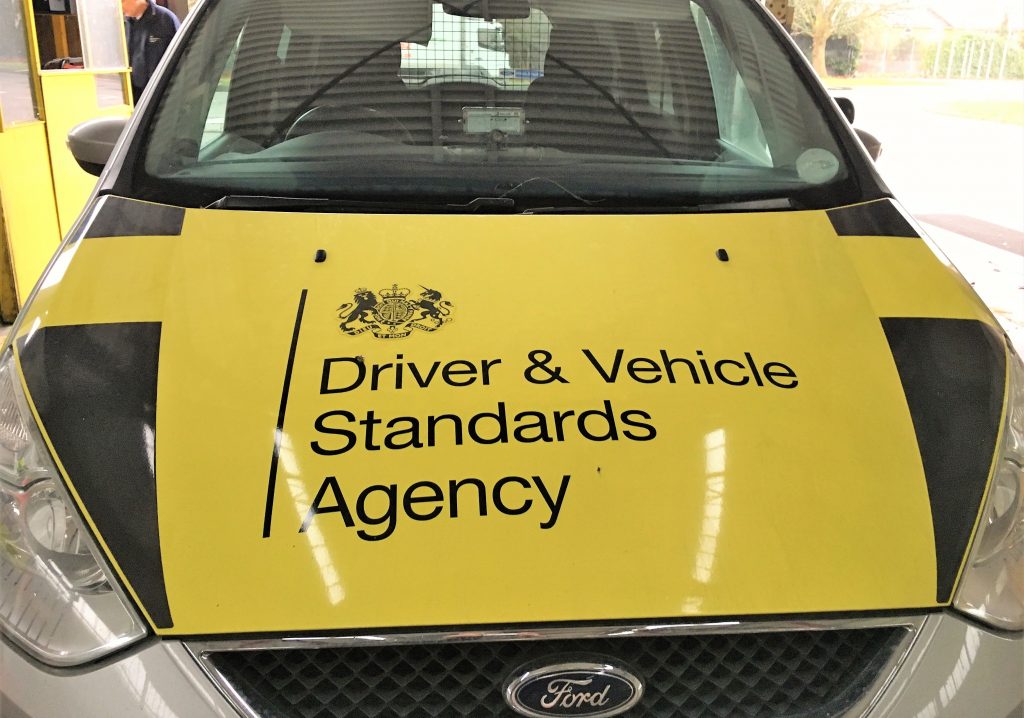 Most Operators who fall down on compliance are far too busy trying to run their business to concentrate on what allows them to have that business in the first place – their Operators' Licence. In hindsight, the warning signs are often obvious.  The important thing is to notice them early, and put them right. Its far less painful than waiting until you get called before the Traffic Commissioner at Public Inquiry – by which time it may be too late!
As an Operator you are responsible for the transport side of your business and you should keep a close watch on the following:
1) MOT Failures
Why are your vehicles failing their MOTs? A high failure rate is one of the key things that will put you on the DVSA radar, one of the most important early warning signs. MOTs do not come as a surprise, they are in the forward planner and your maintenance people should carry out a thorough pre-inspection of the vehicle to make sure that it does not fail.
Do not allow your vehicle to be submitted for an MOT to see whether it will pass and what needs fixing, as this still counts as a failure. You need to be all over these when they occur.
2) Roadside Prohibitions
Prohibitions do occur – your vehicles travel thousands of miles and sometimes, a bulb will go, or a nut will loosen. Nonetheless, the number of Prohibitions your vehicles receive will be recorded on the DVSA systems.
Ask yourself – why have you got the Prohibition? Should the driver have spotted it in his daily defect inspection? Should your PMI provider have spotted it? What type of Prohibition is it? Is it "S" (Safety) marked?
Again, you should be all over these when they occur, and document what you have done to stop it happening again. If called to a Public Inquiry, the Traffic Commissioner will want to know how/whether you reacted, and a decent document trail will stand you in good stead.
3) OCRS Score
Also known as the "Traffic Light" system, your OCRS score is fundamental to your operator licence. Get your password and check regularly. If your position moves into the red or amber, find out why and take steps to fix it. A red traffic light makes it very much more likely that the DVSA will stop your vehicles, and once stopped they are very good at finding faults.
4) DVSA/Police stops
Are your vehicles being stopped regularly – if so, why? Is it the state of the vehicles or the way that they are being driven? React to the DVSA politely and promptly. Keep all documentation produced by the stop, even if no action is taken. You may be grateful you kept it if you ever have to produce evidence to demonstrate your compliance.
5) Tachograph Irregularities
Are your drivers' cards and vehicle units being downloaded regularly? Are those downloads being analysed and that analysis acted upon? Make no mistake, there are drivers out there who will put your business at risk unless they know that the fences are in place and those fences are patrolled.
Any irregularities should be immediately investigated with the driver concerned and that should be noted on his file. If his/her explanation is not satisfactory then disciplinary action should be considered. If your drivers are pulling their cards you really want it to be you that discovers and puts a stop to it, rather than the Police or the DVSA as criminal prosecutions are likely to follow.
6) Daily Defect Inspections and PMIs
Ask yourself: Are your drivers doing their daily defect inspections? Do you check that they are being done correctly? Are any defects discovered being properly reported and actioned? When the vehicles are PMI'd are you comparing any faults with the most recent defect sheet for that vehicle? Are the drivers spoken to accordingly? Is the process properly recorded? Is your PMI provider using up to date forms and signing them off properly?
7) Transport Manager
A good Transport Manager is key to running a compliant transport business. However, as the operator, the buck stops with you. You need to be constantly checking that your TM is getting the job done. Are you giving your TM enough time to effect continuous and effective control of your vehicles and drivers? Are they on site enough? Are they properly up to speed with new developments? Are they and your drivers properly trained? Are you having a monthly transport meeting with your TM? Do you know the right questions to ask them to make sure that the business is compliant and that compliance is being checked?
8) DVSA Compliance Audits
If the DVSA are visiting you then you are very much under scrutiny. A properly managed business should survive such an audit and it should only be a question of complying with any suggestions that they may make. Make sure that you let the DVSA know that you have done so.
If they criticise your compliance regimes you should wake up immediately. You are likely to be reported to the Office of the Traffic Commissioner and called in for a Preliminary Hearing or Public Inquiry. If you are in this position, strongly consider getting an expert Transport Consultant in to help. They will be able to audit your business, provide the correct documentation, and overhaul and streamline your systems. Money spent at this stage may save you thousands later.
9) Preliminary Hearing
If you are called in for a preliminary hearing, then contact a Road Transport Lawyer immediately. You are very much in the sights of the Traffic Commissioner. If you can satisfy the Traffic Commissioner that you are now compliant this matter need not necessarily go to Public Inquiry. If you do go forward to Public Inquiry your Operator's Licence is very much at risk.
10) Public Inquiry Call in Letter
Once you have been called in to Public Inquiry you have left it very late in the day if you have done nothing by this stage. It is not too late, however, and competent Road Transport Lawyers can still often save the situation. The sooner they are in place, the more they can do to prepare your case and get you the best result possible at your hearing.
Whatever happens – do not bury your head in the sand – Make that call, and speak to one of our lawyers at Smith Bowyer Clarke today.
This entry was posted in
How to Stay Compliant with the Traffic Commissioner
and tagged
DVSA
,
Harry Bowyer
,
operator's licence
,
PG9
,
Prohibition notice
,
Public Inquiry
,
Solicitor
,
tachograph
,
Traffic Commissioner
,
Transport Lawyer
,
Transport Manager
,
VOSA
. Bookmark the
permalink
. Follow any comments here with the
RSS feed for this post
. Comments are closed, but you can leave a trackback:
Trackback URL
.